I posted pictures of this lot on GoS sometime ago. The post was lost due the hacking but I remember someone kinda requested this. I meant to upload it earlier but then I started knitting a new beret (which turned out fabulous, by the way) and yeah... so to whoever wanted this lot: I'm sorry for the wait.
Now to the actual download: This house is only semi-furnished and looks best if you place it at a corner. It's named Sinner's Garden because I was listening to Mad Sin and wanted to it to have an awesome garden (which it doesn't).
Have some half-assed pictures...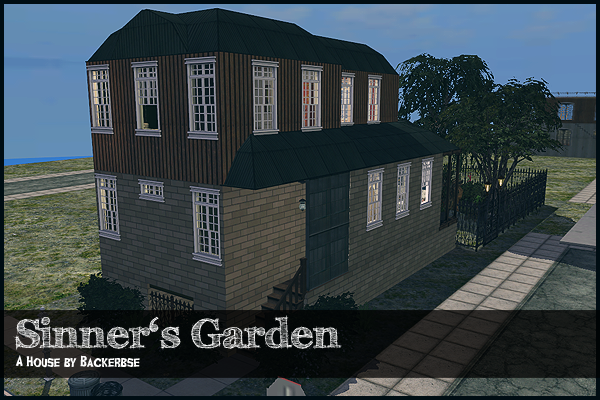 ( ... )